The Life Coach Training Institute
Based in San Diego, CA USA, the Life Coaching Training Institute is an accredited, fully online life coach training and certification program.
LCTI has a mission to equip and launch coaches who'll be be barrier removers and change agents in every part of the globe.
Our Founder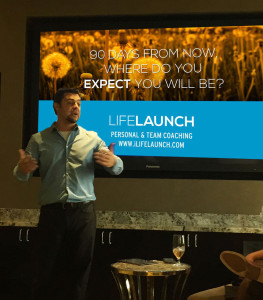 Paul Dabdoub is a speaker, writer, and entrepreneur, and a leader in religious non-profits who's literally helped 1000's of people take practical steps towards their future.
"I believe that the solutions to the needs of neighborhoods, communities, and cities are locked up in the hearts of people.  They only need to be believed in, affirmed, and given permission to act upon it.
I believe that transformed people equals transformed cities.
I love life coaches because their love for people gives them the ability to launch very powerful lives.  In that way I see them as life entrepreneurs.
Give me a group of intentional life coaches and watch us empower people who'll change the world.
That's my goal. And that's what Life Coach Training Institute is all about.
The life you want is possible."
Paul is a Certified Coach through Gallup University.